EMERGE Recycling is a registered treatment facility for waste electrical and electronic equipment (WEEE)
 We can recycle:
ICT devices like computers, photocopiers and phones
Electrical and electronic appliances like TVs, toasters and kettles
Small electrical equipment like cables, digital devices and IT accessories
Digital media like USB sticks, CDs and DVDs
We also accept some hazardous items such as batteries, cathode-ray tubes (CRTs) and thin-film transistors (TFTs) for an added charge.
Join our Recycle Your Electricals campaign
Old, unwanted small electricals are one of the fastest-growing waste streams in the world. In the UK millions of old electricals hoarded at home and thrown away in household rubbish each year. We're here to help you put a stop to it.
We've partnered with the Recycle Your Electricals campaign to work with our customers and partners to collect unwanted small electricals and make sure they get reused or recycled here in the UK.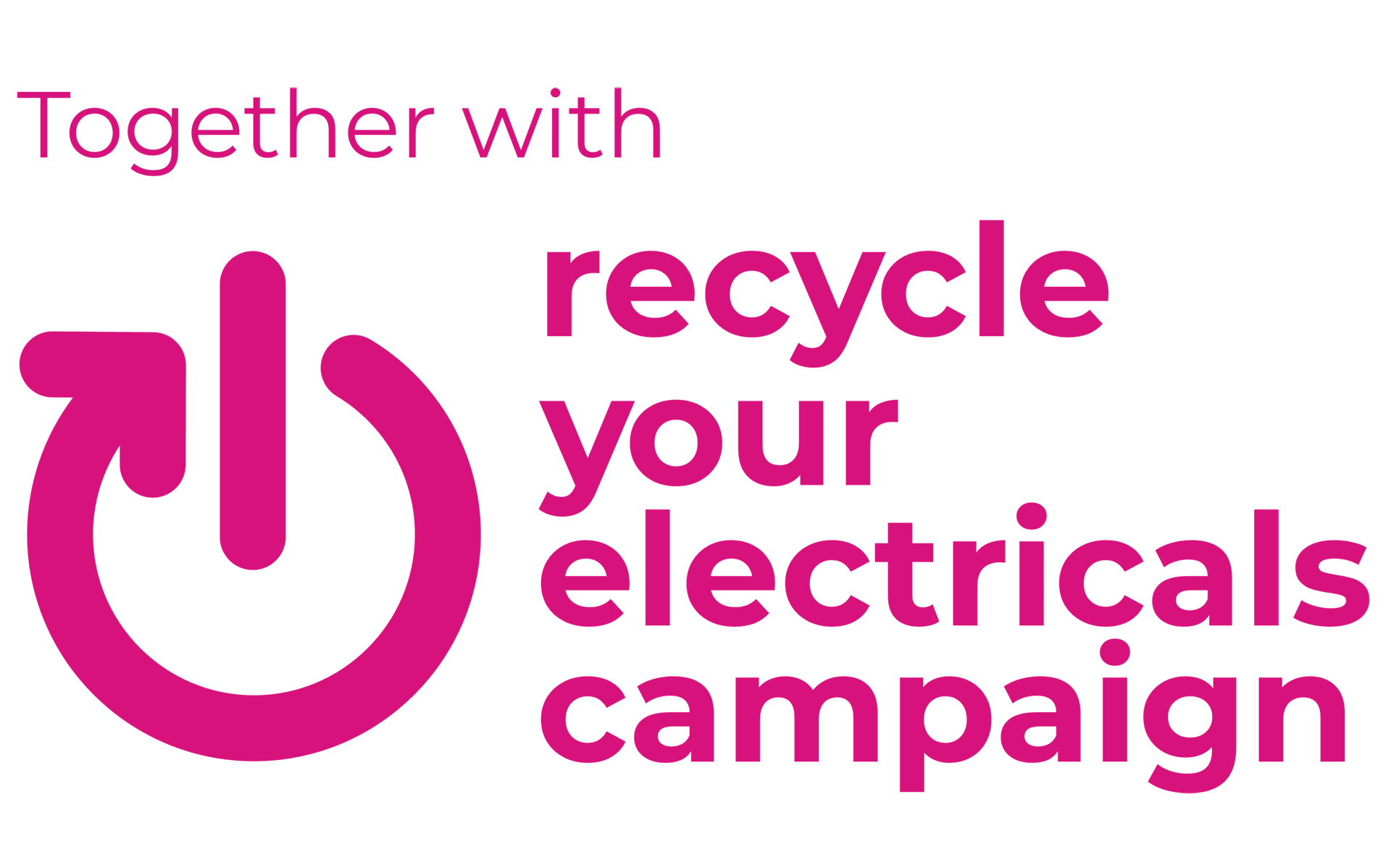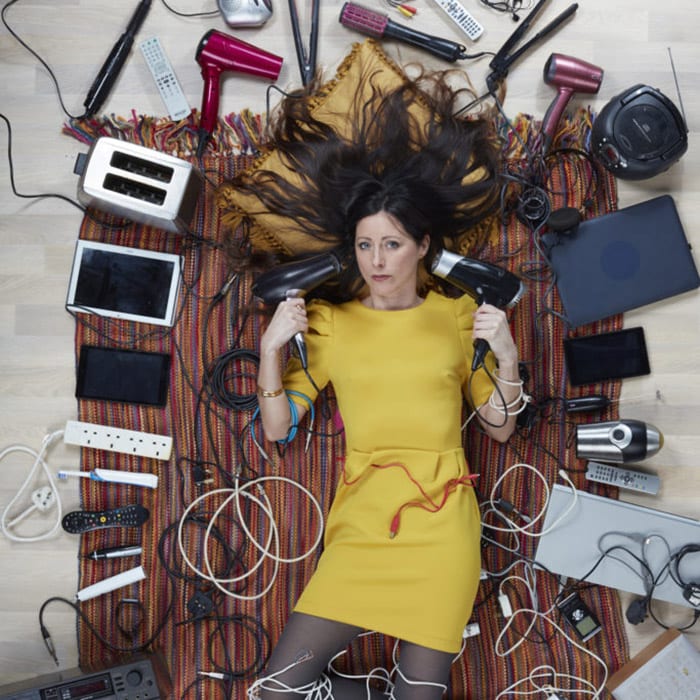 75% of the materials in small electrical items can be recycled, including metals such as gold, copper and aluminium
UK households are sitting on a hidden treasure trove of 527 million old electricals, worth £370 million to the economy
Each year 500,000+ tonnes of electrical waste are thrown away, hoarded, lost or illegally exported
Are you a business, school, housing association or community organisation? We'll help you set up an 'electricals amnesty' collection point for staff and families to bring in their unwanted electricals. Give us a call when your bin is full and we'll take it off your hands.
Arrange a collection or drop-off
Do you have old electricals you want collected from your home or business? Bag it up and contact us to arrange a collection (there may be charge for this service). Alternatively, you can drop your electricals off at our depot on New Smithfield Market or your nearest collection point.
All waste electricals are sorted into their constituent components and materials. EMERGE Recycling then repairs them for reuse or sends them to a number of accredited reprocessors across the UK for recycling.
The reprocessors break down the components, separate out the metals with magnets or electric currents and sort the plastic into different types for recycling.
The recovered materials are sent back to market in the UK to be recycled into new products, from bicycles to life-saving equipment.
What is the Recycle Your Electricals campaign?
Recycle Your Electricals is a UK-wide campaign encouraging and supporting more people to reuse and recycle their old electricals – saving precious resources from being lost forever. For more information visit www.recycleyourelectricals.org.uk.
What electrical items do you accept?
Anything with a plug, battery or cable can be recycled. We accept smart devices and IT like laptops, printers and mobile phones; household appliances like toasters and kettles; toys and entertainment equipment like games consoles and speakers; personal grooming appliances like hairdryers and electric toothbrushes; power tools and DIY equipment like drills and lawnmowers; digital media like USB sticks and CDs; leads and cables; and LED lightbulbs. If you're not sure, get in touch.
Do you accept hazardous waste?
We do accept some hazardous electrical items such as batteries, non-LED lightbulbs, cathode-ray tubes (CRTs) and thin-film transistors (TFTs) but add a charge for this service to cover onward safe disposal and compliance paperwork.
Can you destroy the data on my digital devices?
We can provide a secure service to confidentially destroy all data-bearing media, including hard drives, pen drives, backup tapes, CDs, DVDs and VHS/audio tapes. These are all destroyed to BS EN 15713:2009 British Standard for the Secure Destruction of Records.
Will my electricals be shipped off to developing countries?
If you recycle your old electricals in the right way, almost all the materials get processed in the UK and become a valuable UK commodity. All waste electricals we collect are sorted into their constituent components and materials. EMERGE Recycling then separates these for local reuse or sends them to a number of accredited reprocessors for recycling.
Can I donate broken items to be fixed?
Yes! Many unwanted electricals still work; wherever we can we try to make sure items are reused rather than broken down for recycling. Most of the reusable items we collect are reused by our wider network and local community.
What accreditations do you hold for processing WEEE?
We hold a T11 Exemption for the repair and refurbishment of WEEE and are in the process of gaining AATF status. EMERGE Recycling is ISO9001 and BSEN15713 accredited.
"We have used EMERGE on a number of occasions to recycle our electrical & IT equipment and have found them to be excellent. Staff can always offer advice if you are unsure about what can and can't be recycled and the process from quoting to collection is quick and efficient. A great local company who we would have no hesitation in recommending."
Clare Dickinson, Business Manager, Creative Concern
"Work for Change has used Emerge to collect electrical equipment which has no further use - we like to feel certain that this equipment will be properly recycled and reused where possible, without being shipped around the planet first. EMERGE offers a reliable and convenient service and we trust them to do the right thing."
Sarah Hughes, Workspace Manager, Work for Change
"I have used EMERGE for three years and always found them to be extremely helpful and considerate to our business needs. The team on the phone and in the office are friendly and it is easy to build a good working relationship with them. When you use Emerge, it's more than a service. It's a partnership. Knowing that they are helping the homeless and being part of FareShare is a real bonus and you can utilise this in your business tenders too (not the reason why we use Emerge though). The collection guys are fantastic. They are like part of our own business colleagues. We use Emerge for WEEE, cardboard and polystyrene collections. We have also visited the site in Manchester and done a day's volunteering with the team. A fabulous job they do on a daily basis. Collections and recycling are only a small part of their long reaching activities. I would urge you to use Emerge."
Bradley Atkins, Warehouse and Workshop Manager, Specialist Computer Centre